Say Goodbye to Stubborn Fat Deposits
If you've ever had those stubborn deposits of fat that just won't seem to go away, you may be a prime candidate for liposuction surgery.  Liposuction in Toronto is not a suitable replacement for a proper diet and regular exercise routine, but if you have fat deposits that just won't disappear no matter what you do, liposuction may be the answer.
Liposuction in Toronto can attack those impossible to lose areas safely and permanently.  Liposuction is one of the fastest growing plastic surgery procedures in North America, partly because it can dramatically improve the contour and shape of your body.
The Liposuction Procedure – Dr. Tarshis – A Gifted, Creative and Surgical Sculpter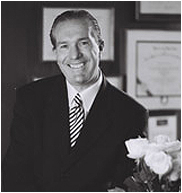 Liposuction in Toronto is performed at Dr. Tarshis private clinic, the Institute of Cosmetic Surgery in Toronto, a state of the art, fully accredited surgical facility. Liposuction starts with a tiny incision in a naturally occurring fold or crease close to the area that requires treatment. Dr. Tarshis then injects a salt water numbing solution through a tube known as a cannula. Ultrasonic vibration is then used to turn the fat to semi-liquid. After that, the fat can be easily removed with a minimum of bruising. During the liposuction procedure, the cannula is moved back and forth underneath the skin and a high pressure suction machine permanently removes the unwanted fat until the desired shape is created.
After surgery, you will be fitted with a form fitting garment that is designed to help your skin shrink and adjust to your new shape.
It's wise to restrict any strenuous activities for the first two weeks but you will be back to your lifestyle before you know it.
Where Liposuction Works Best
There are many areas of the body which no amount of exercise and dieting can improve.
Liposuction in Toronto is suitable for several different areas of the body, including disproportionate hips, thighs, buttocks, abdomen and love handles.  It also works well for arms, knees, back and even underneath the chin.  It's also possible for more than one area to be treated during the same surgery.
For the most part, the ideal candidates for liposuction in Toronto are at or near their ideal weight, but still have specific areas that are particularly bothersome.  Liposuction surgery is not a cure or treatment for obesity.